Syrian refugees: Integration and resilience in the first five years of settlement
The arrival of a large number of Syrian refugees from 2015-2017 was characterized by an outpouring of community support and a settlement sector challenged to respond to the increased demand for services. Using a variety of methods, from large-scale surveys to participatory photography, CYRRC researchers have carried out research to examine the experience of Syrian refugees who have settled in Canada.
Integration is a "never-ending path".
Using a photovoice methodology, Dr. Abe Oudshoorn and colleagues learned that Syrian youth with refugee experience thought of integration in Canada as a never-ending path. Youth encountered a number of challenges on this path. Older male youth described how family responsibilities held them back from pursuing education and employment opportunities. Many female participants shared stories of discrimination and harassment, often because they wear the Hijab. 
Syrian youth who participated in a study by Dr. Susan Brigham and colleagues reported being bullied at school, and they did not feel they could speak with parents or teachers about it. Youth from Dr. April Mandrona and colleagues' photovoice study also struggled with negative stereotypes. They found that photography provided a way for them to express their feelings, thoughts, and experiences, and enabled them to portray positive images of Syria.
Language and education create both opportunities and challenges for integration.
Learning English was an essential step to integration; however, improved language skills introduced benefits as well as challenges. As their English language skills improved, youth felt more a part of their school community and closer to their English-speaking friends; however, they also became more aware of prejudice, racism, and discrimination. 

Syrian youth who participated in the study by Dr. Susan Brigham and colleagues expressed a desire to pursue postsecondary education, but found school staff to be unsupportive. Another challenge was that their parents were unable to help with homework due to language barriers and unfamiliarity with the subjects.

Besides language acquisition, youth from Dr. Abe Oudshoorn and colleagues' study felt that graduating high school, starting college, earning high grades, and getting a job would facilitate integration.
Social connections and access to programs are helping Syrian youth with refugee experience thrive in Canada.
Social support is an important resource for Syrian refugees. In a large-scale study of Syrian refugees, Dr. Thomas Soehl and colleagues found that those who received community support through the Blended Visa Office Referral (BVOR) program were more likely to obtain higher skilled employment than those who received only government-funded integration support.
"It's very different when community members are intervening and sharing … their experience with someone who is arriving… Specifically people … who were born here, who were raised here, they can share a very different perspective of what it's like to be in Toronto, for example … and helping you … navigate your own path." – Mounir Nasri, The Refuge, Ep. 6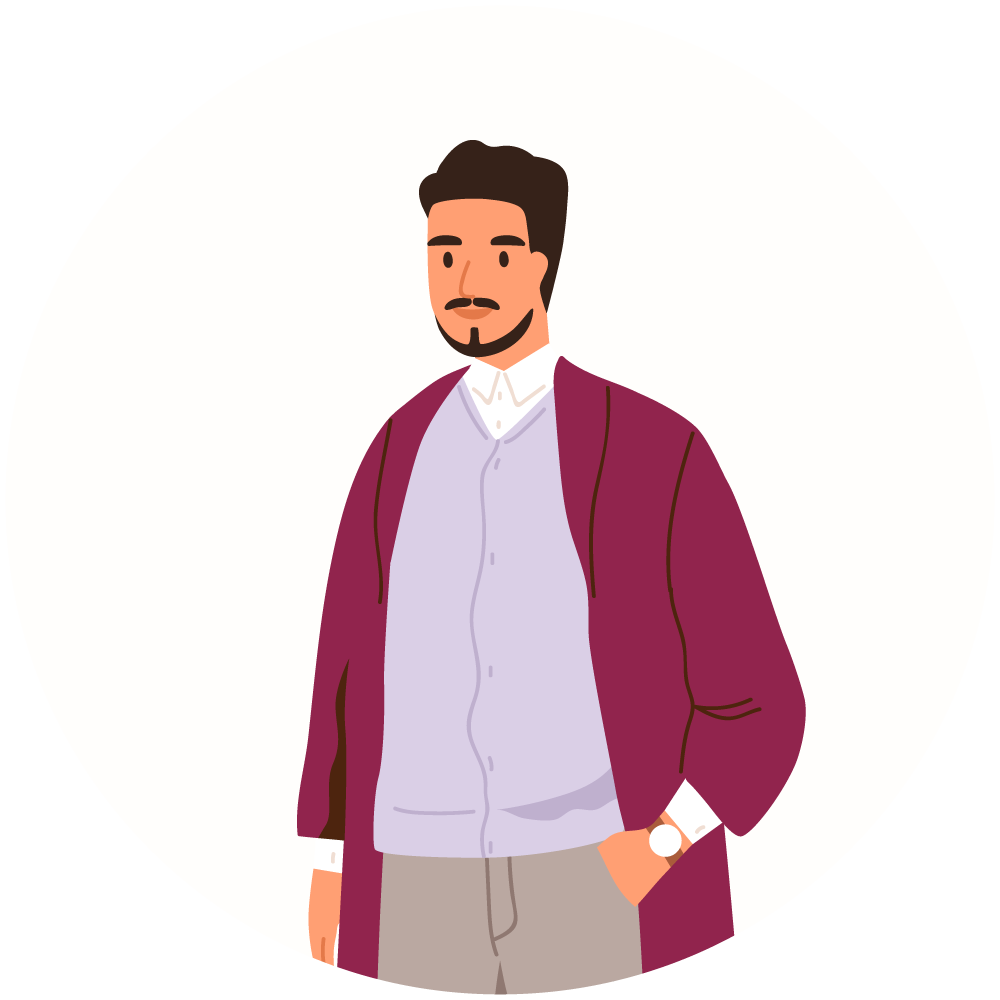 For youth participants in Dr. Abe Oudshoorn and colleagues' study, having a supportive family, teachers, friends, and mentors created a sense of empowerment. Youth also indicated that  meeting family, cultural, and personal expectations gave them a sense of worth and motivation.

Being able to access supportive programs was important for Syrian youth. Dr. April Mandrona and colleagues found that through the photography workshops they offered, participants gained important skills and connections that helped them in their personal lives and with school assignments. Dr. Abe Oudshoorn and colleagues also noted the importance of resources in schools and workplaces for youth's resilience. Participants in the study by Dr. Susan Brigham and colleagues' indicated a desire for more physical activity programs to be made available to them.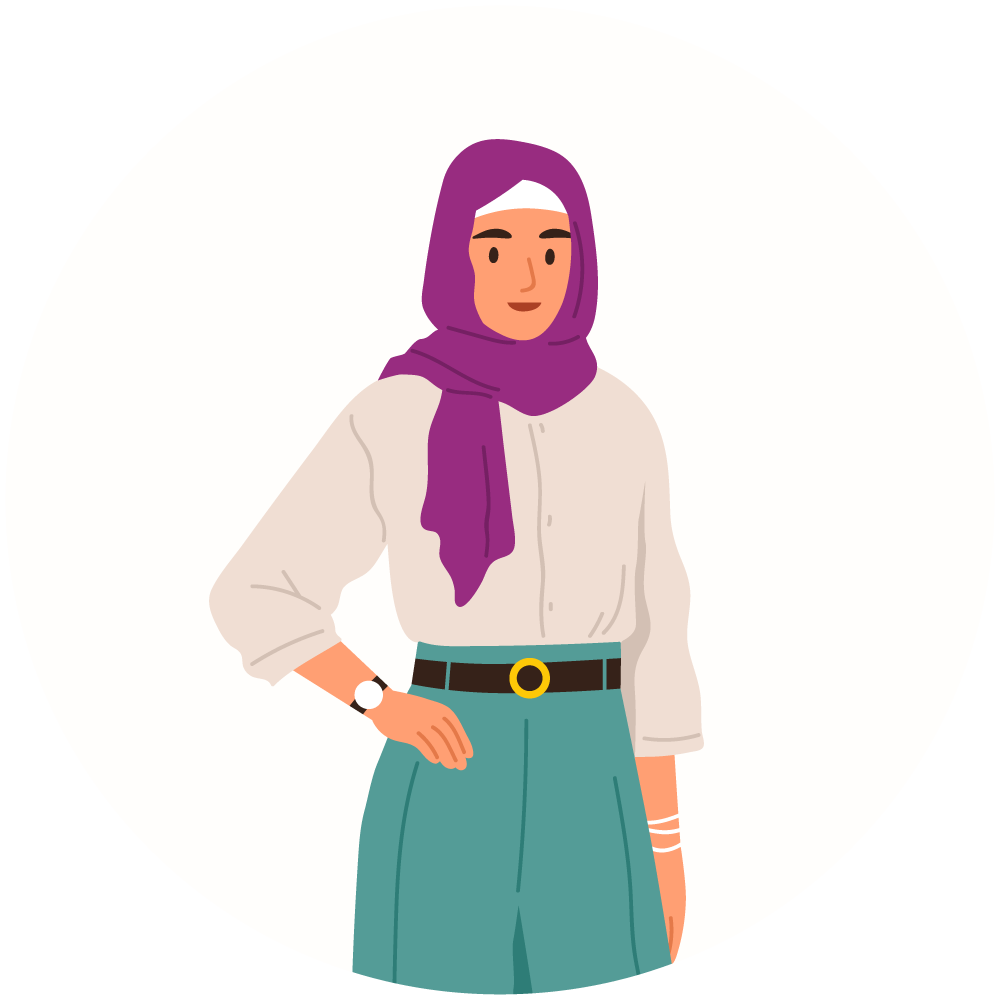 "One of the lessons learned is when the newcomers come and refugees, [is that] it's also important to listen from them. So, SCF [Syrian Canadian Foundation] … every time we have a program in mind … I co-design the program with the participants, with the newcomers whether they're families or youth or single mothers, to just get their input – are these topics things that you would like us to address, would you like us to add anything. This also gives them a sense of empowerment, that they have a say over what they're willing to kind of commit to." – Marwa Khobieh, The Refuge, Ep. 6
Dr. Susie Brigham and colleagues created a video to share quotes from their focus group participants as they reflect on the challenges of social integration and what they learned from the resilience-building workshops.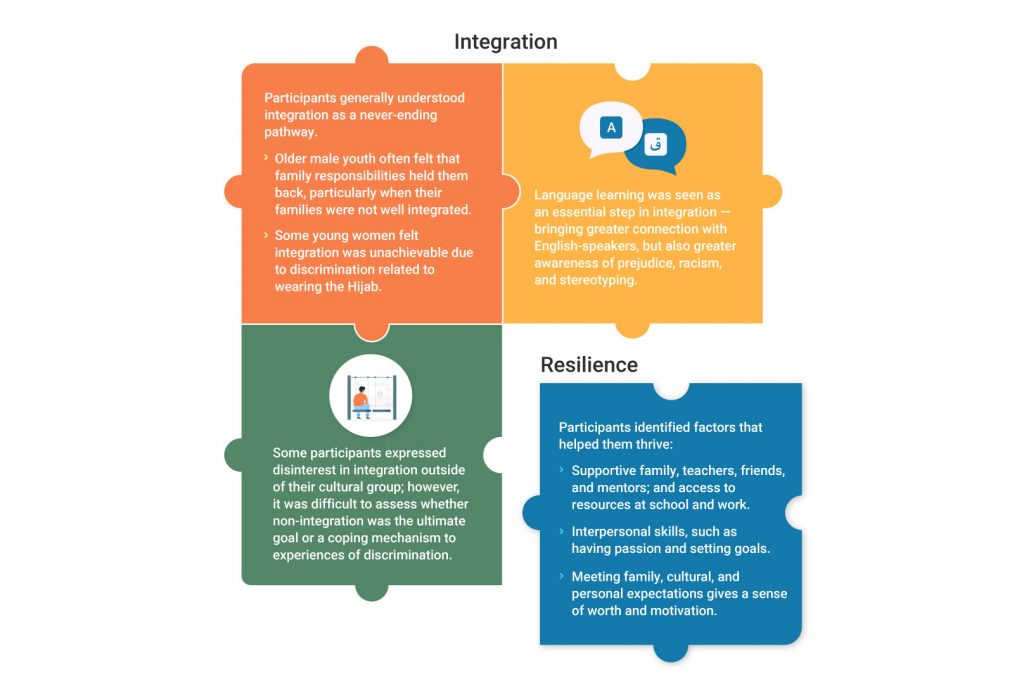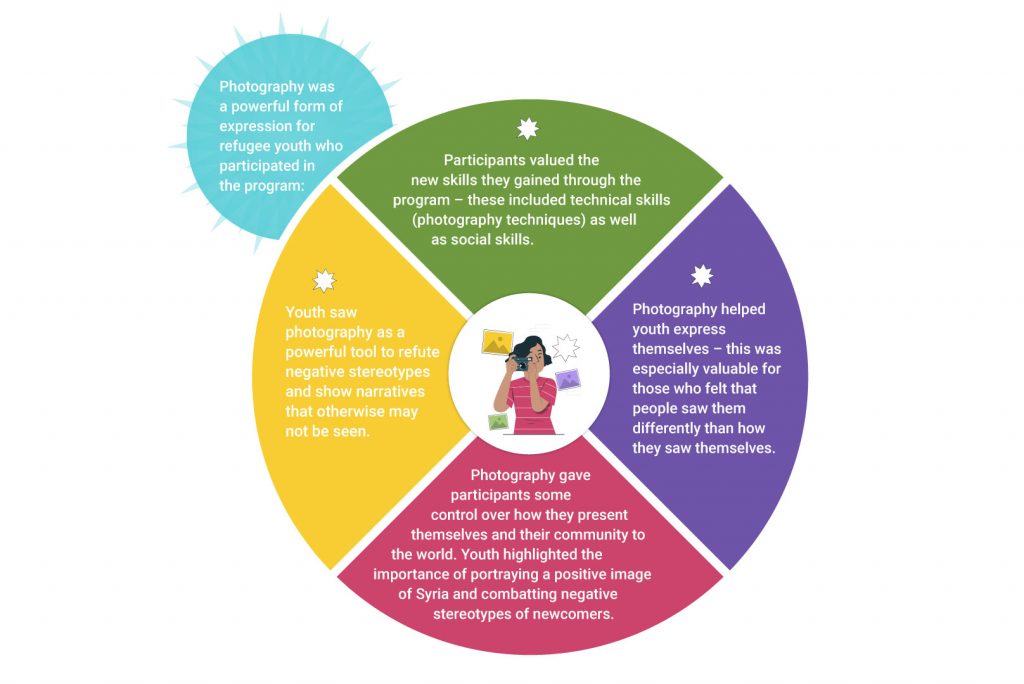 Mandrona and colleagues "Youth with Refugee Experience Share Integration Stories through PhotoVoice" (2021)
Click to view infographic